What Can We Do For You?

So, you cannot go to Africa, nor do you particularly want to. Yet, you want to
be a part of bringing the Lost in the 10/40 window into a eternal relationship
with Jesus/Yeshua/Isa. We are your answer. Through financial and prayer
support we can accomplish those goals and expedite the coming of the Lord as
we reach out to these unreached people groups. Some of our participants may
have skills in various areas making unique contributions. If funds are
directed for a particular project then it is certainly possible for us to partner
with other organizations to accomplish a common goal (eg. drill or repair a
water well). In return for your partnership we will pray for you as we fulfill
the great commission.
Please email us with your requests.

Help us put a smile on these faces.

Our Services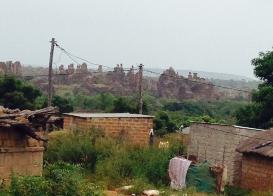 "For the Son of Man has come to seek and to save that which was lost",
(Luke 19:10)

Our Ministerial Services

Jesus said to "go to all the world", and if He can
take you to it, He can take you through it. He
took us through this and many others like it.
(Taken in Cameroon)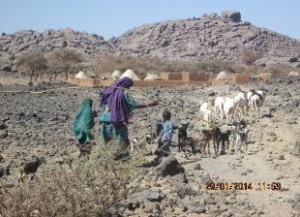 A muslim man receives a lesson in receiving the fountain of living
water, one which will quench his thirst forever. (Maggy watches
in Ghana)

Evangelist "Michel" assists in the building of a
church in Northern Cameroon.

Lost But Not Forgotten

Why are the faces blacked out and aliases used?

The lame shall walk. This young
boy was dragged to an outreach
by his father to the left in blue.
I lifted him up and commanded
he walk in Jesus name. Nothing
happened. I asked the Holy
Spirit what to do, and He said,
"just walk with him". Musa and
I bore his weight at first as we
walked together, then he started
to walk on his own. Praise the
Lord for His mercy endures
forever. From the village of
Gances in the Borno sate of
Nigeria.

G, Niger church building in progress

The Found People Christian Church
of Guidimouni, Niger

The church in Guidimouni is completed and pictured above. Now we need prayer that the Lord fill it with disciples of His and that the EERN provide the pastor as they had promised. Follow-up trips to Guere have been accomplished and outreaches to villages across the Sahara also performed with much difficulty. The next follow-up to Guere will be in late November. Results have been modest but about 200 people came to know the Lord. A mix of Housa and Manga.  E had a chance to win a friend of A to the Lord in Guere. That makes two generations of believers as a result of our trips to Niger. It only takes one man to start a fire. One believer who is passionate about Jesus can change the whole city. A, is that man we believe..